How video with visual interpretation works in Streamio
Start by uploading a video with multiple audio tracks. You can read more about how to upload video to Streamio here. Suggested, audio track 1 contains the regular soundtrack and audio track 2 contains the visual interpretation. When the video is uploaded to Streamio, locate it in the library and press the Accessibility button. Under Multiple audio tracks, specify what the different audio tracks should be called in the player. In the first line, type the title to display for audio track 1 in the player, on row 2 enter the title of audio track 2, etc.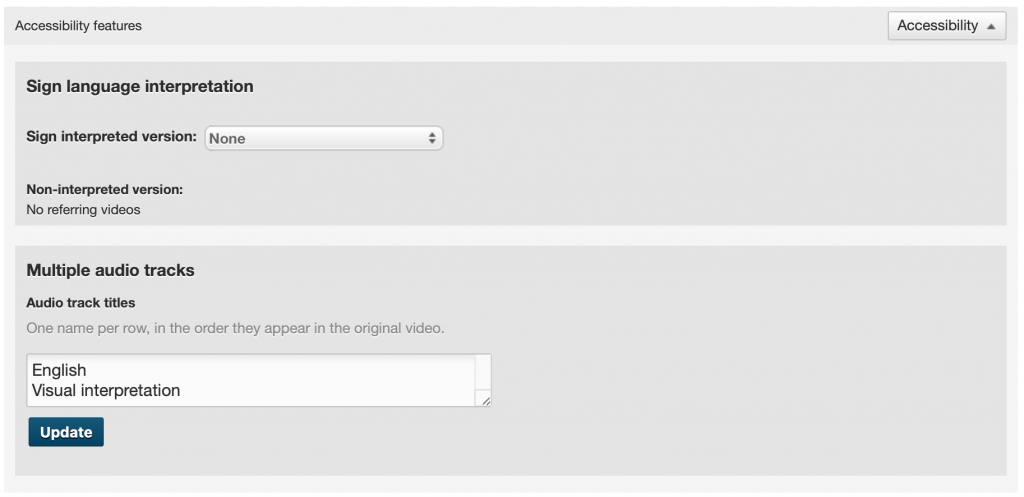 When you're done, press the Update button.
Now when we're watching the video, the icon for visual interpretation will appear.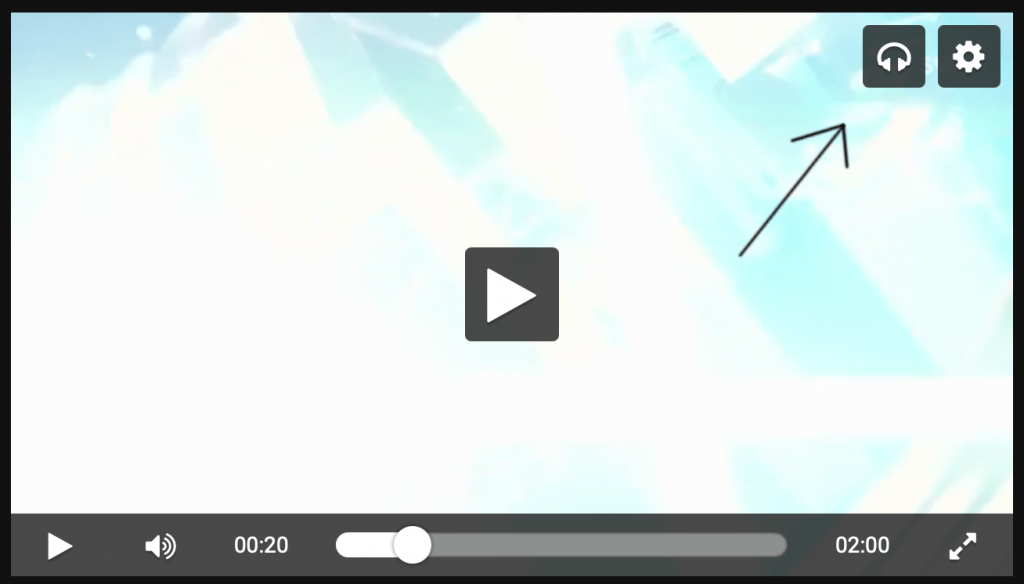 When we click on it, we have the option to listen to the visual interpreted audio track.