How to trim your video
Some times you may need to trim a little of the beginning and/or end of your uploaded video, it's easy to fix in Streamio! Start by locating the video you want to trim by going to the Videos tab in your library. Press the Trim Video button to open the tools.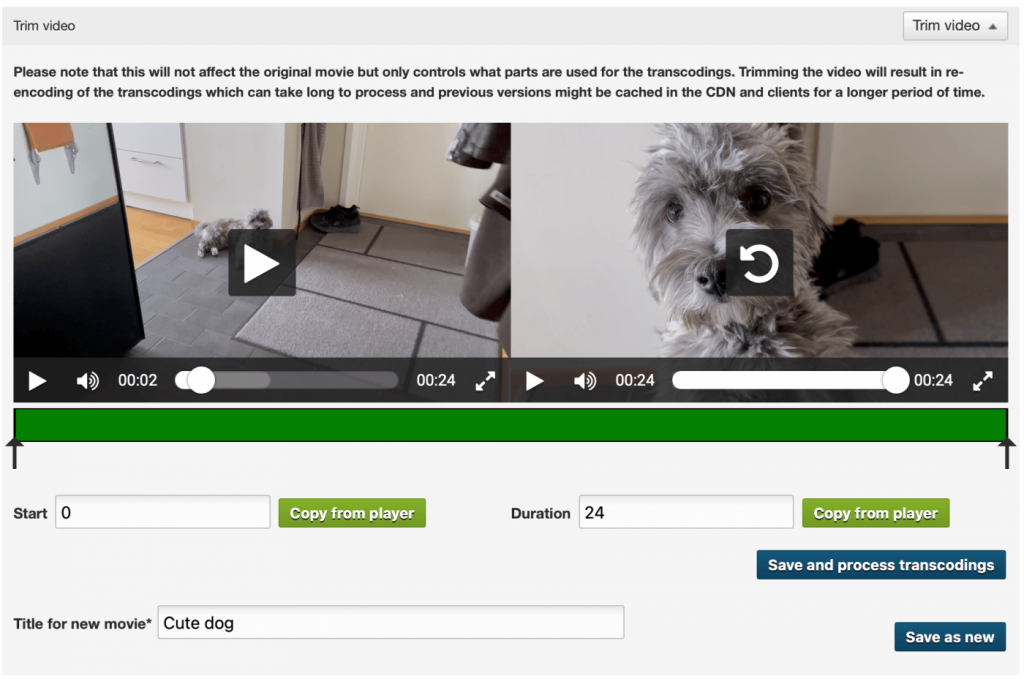 Here you can choose the videos new starting point by either playing the video and stopping it at the right time, or by entering the time in the Start field. However, the easiest way is to move the arrow to the left under the green slider to specify a new starting point for the video. Then move the corresponding arrow to the right to specify when the video will end. When you are satisfied with your selections, finally press the Save and process transcodings button. Note that this does not affect the original video but only the transcodings, i.e. anyone watching the video will see the "trimmed" version but the original video is always left untouched in case you have to go back and redo the trimming.