Any video uploaded to Streamio can also be published directly to one or more of the major social networks, including YouTube, Facebook, Twitter and LinkedIn.
Publishing a video to one or more of these channels is done from the Publish-section of any given video.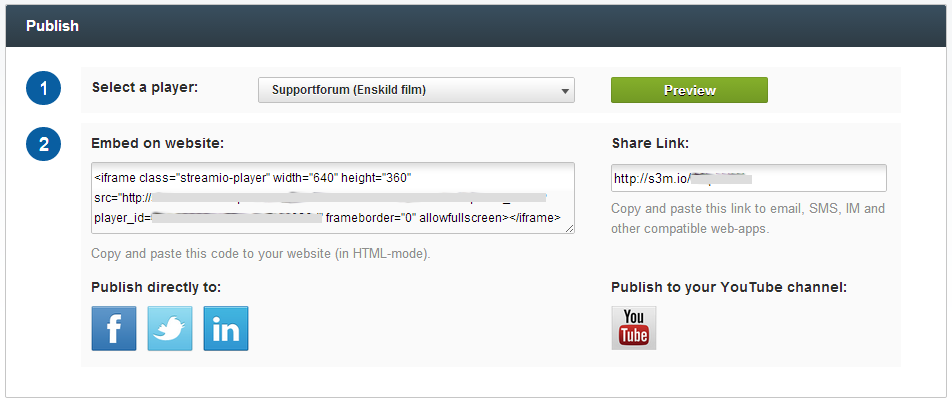 In the Publish-section, you can select which channel/social network you want to publish your video to.
Select the channel/social network you wish to publish to by clicking the corresponding icon.