Specify your encoding settings
If you want to decide which specific encoding settings that should be active for your account, this is a guide on how to get that done!
Choose "Account Settings" and "Encoding Settings" from the menu. You will then be presented with a listing of existing encoding profiles on your account: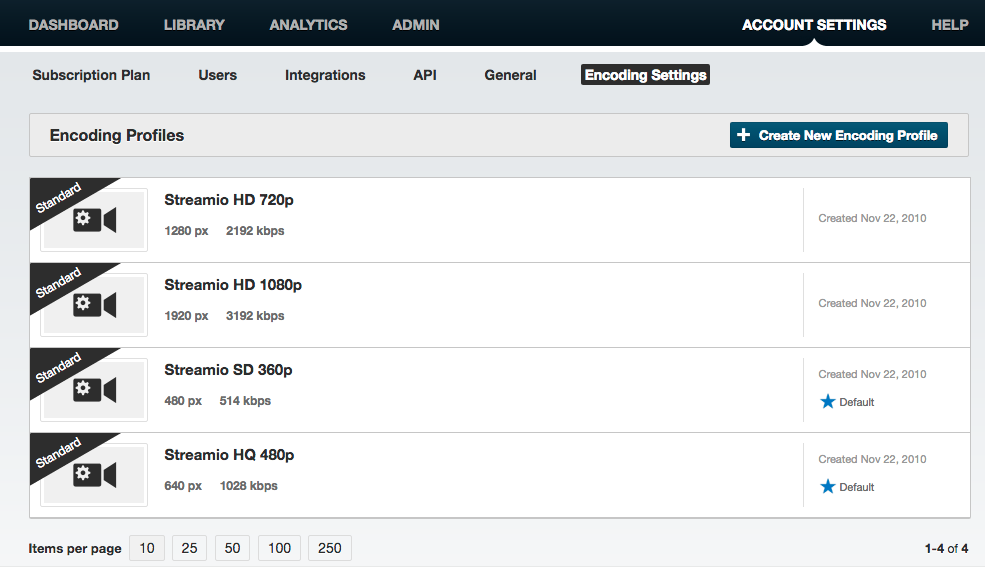 If you want to choose which profiles Streamio should encode, first click the title on the encoding profile.
After which you check this box:

Repeat for each of the encoding profiles you want to include (or exclude) in your default encoding profile.
Next time a video is uploaded and "Account Encoding Settings" is chosen under Encoding Preferences of the upload windows – the video will be encoded according to this profile.
Note! Encoding profiles with the Standard-icon cannot be modified or deleted. To have custom settings a new profile has to be created,.

Standard profiles cannot be changed or deleted – it's possible to not use a standard profile though.