Create a new video from another video
Did you know that you can edit an already uploaded video and then save the clip as a new video in Streamio? It's super easy! Just like when you are going to trim your video, we start by locating the video we want to start with under the Video tab in the library. Then press the Trim Video button to open the tools.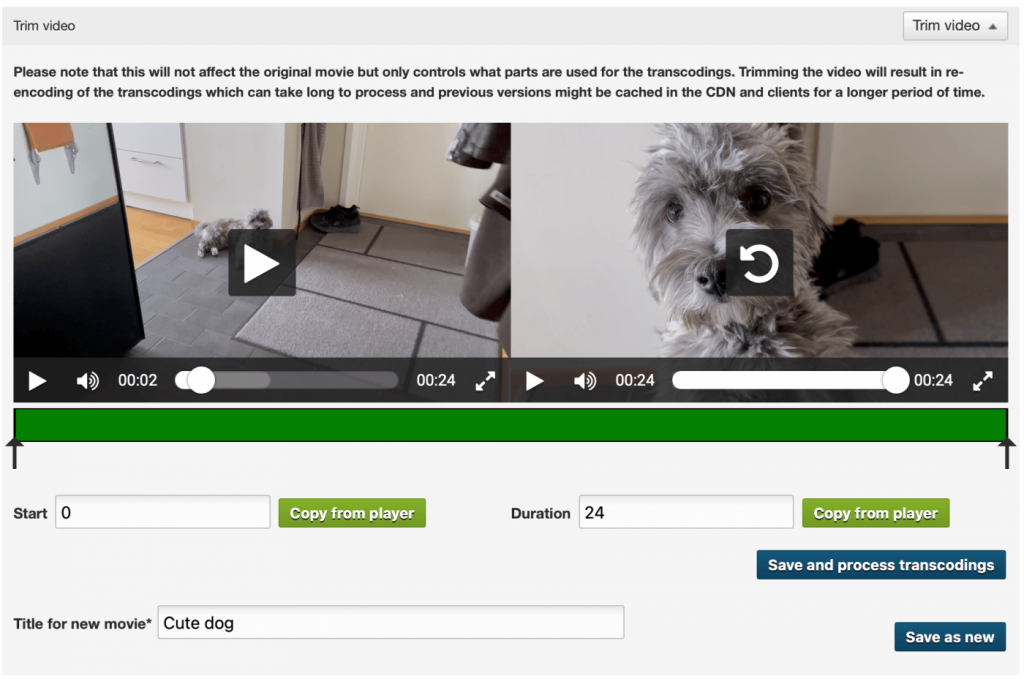 To select the start and end position, move the arrows under the green slider. You can also just enter the times or play the video until the right time and then press the Copy from Player buttons. When you are satisfied with your selections, first enter the title that your new movie will get in the Title for new movie box, then press the Save as new button.