Enable subtitles in videos
Login to Streamio and go the menu "Account settings" where you choose "General". By checking the box "Activates the possibility to use subtitles (requires JWPlayer)" you will have a new tab for Subtitles under library for uploading WebVTT subtitles.
Remember to click on "Update account" to save the new setting.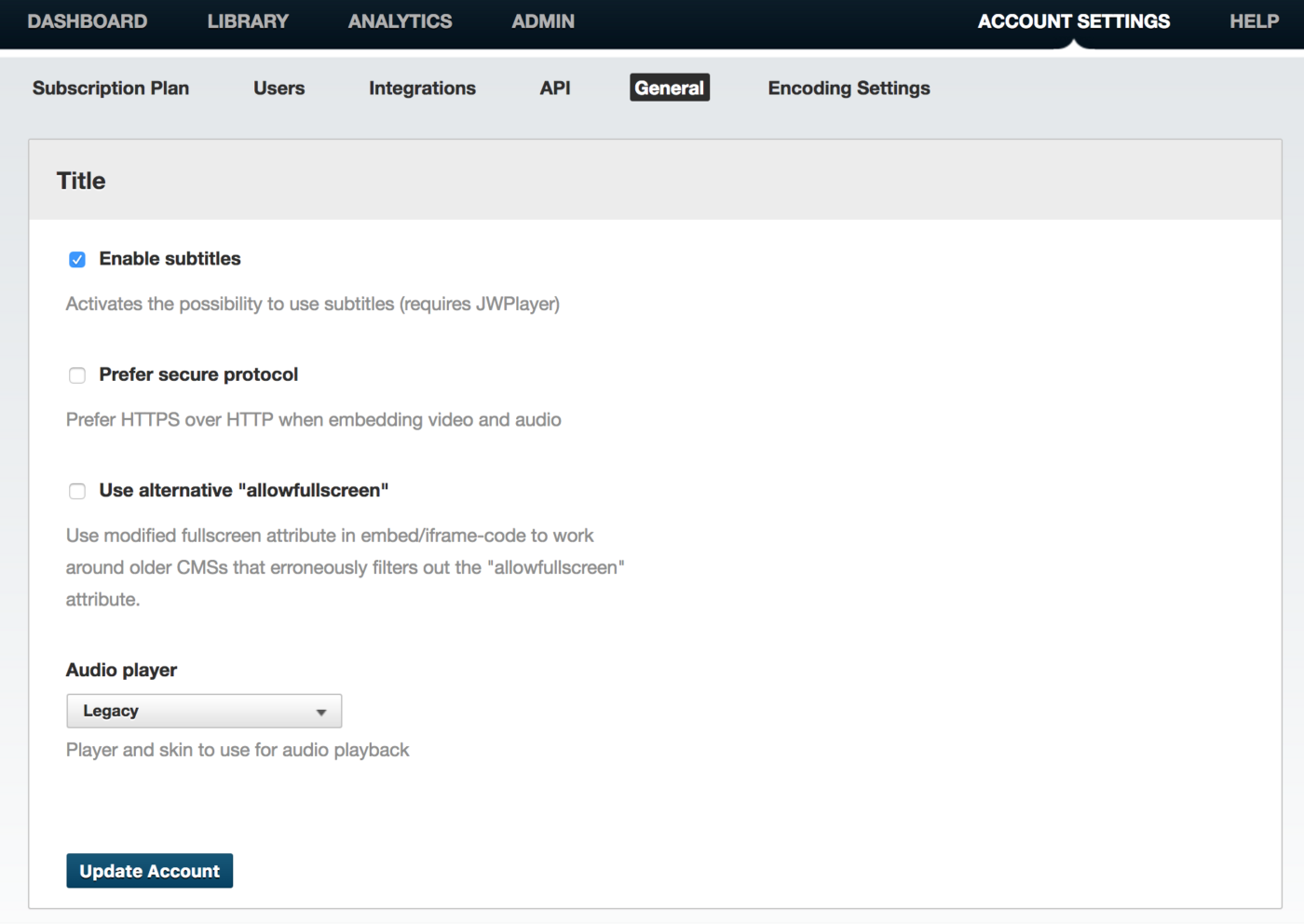 When Subtitles are enabled a new tab is visible under "Library"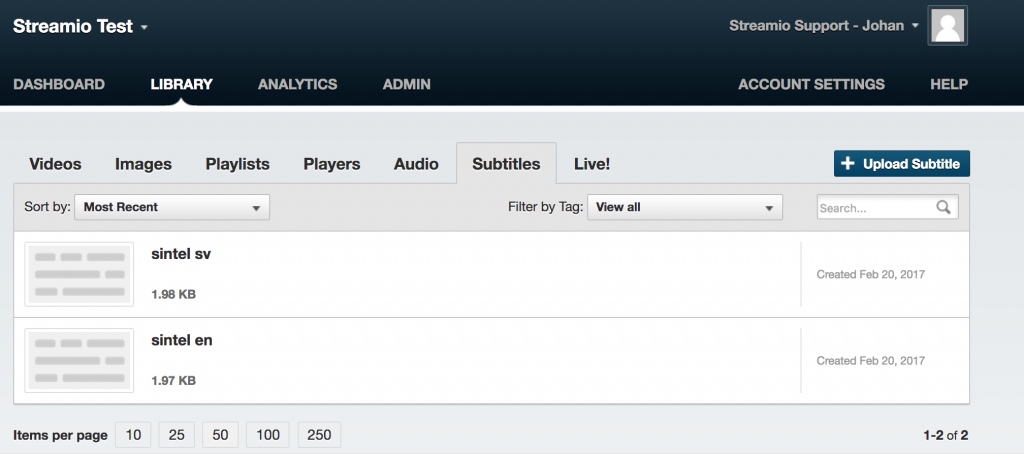 Upload subtitles via the "Upload Subtitle" button. Choose a file and add a Title (the name that is used within Streamio) and Display Title (the choice presented to the user in the Closed Caption (CC) dialog box of the player).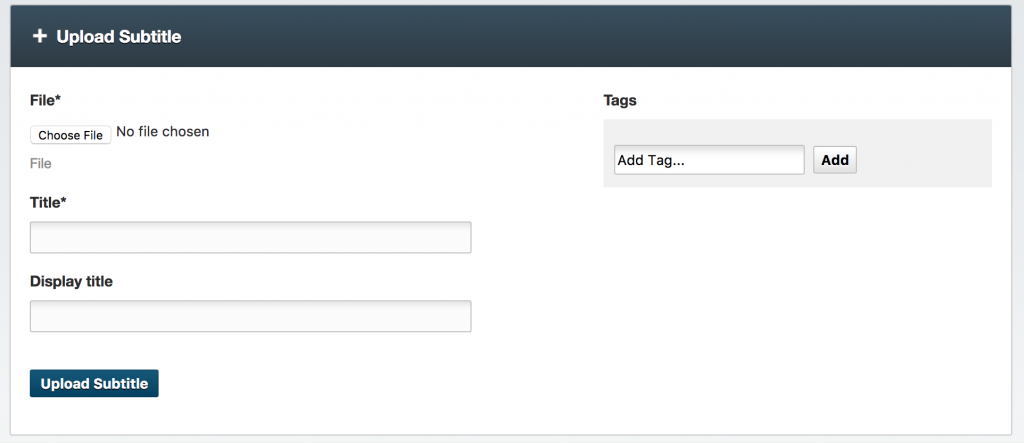 The next step is to tie the subtitles to the video or videos that should use them. Go to Library – Videos and select the video in question. Under "Advanced" all available subtitles are present. Choose one or more to add them to the movie.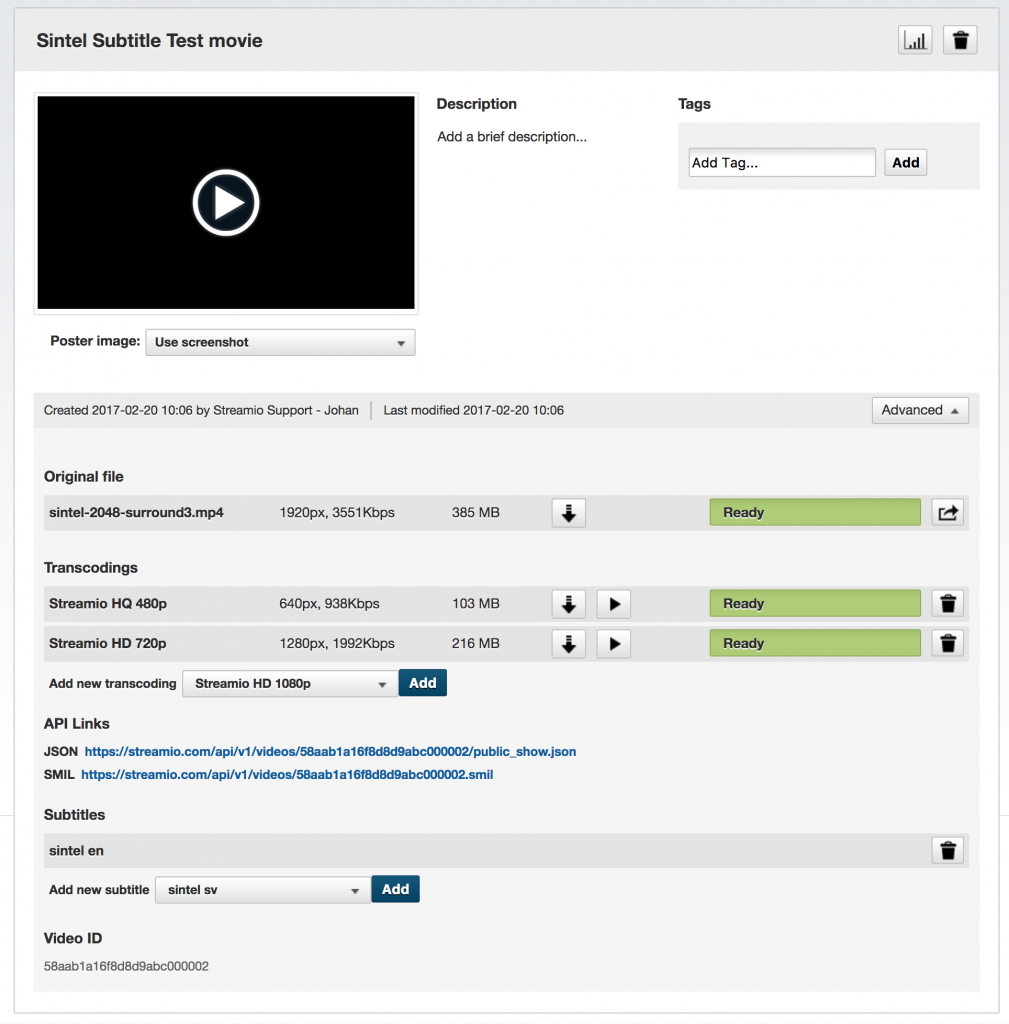 Under Publish, make sure the player used for publishing is based on JW Player in order to make subtitles available for your viewer.
Related posts