You can at any time add or delete individual transcodings for any given video in your Video Library.
To delete an individual transcoding, follow these simple steps:
1) Go to your Video Library.
2) Select a video by clicking on the Title.
When you arrive to the video page, click on the "Advanced"-button on the lower right side of the section: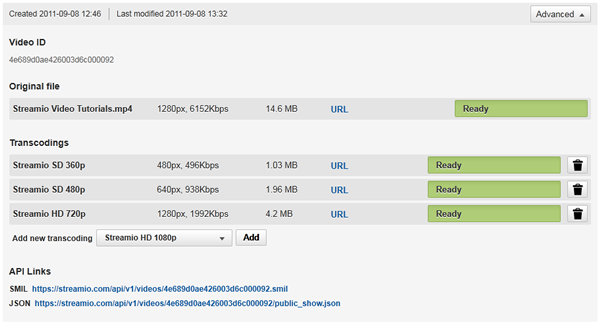 In the "Advanced" section, you will see the transcodings that have been created for a particular video.
To 
delete a specific transcoding
, just click on the

icon for the transcoding of your choice and confirm your deletion by clicking "
OK
".
P.S You can always return to this section to add or delete transcodings whenever you want.