If you as a user have access to multiple accounts, you can copy movies between your accounts. The selected movie is copied to the specified account and recoded in the usual way according to the target account settings. Details about the movie as title, descriptive text, tags are included.
Your accounts
In the upper-left corner of the menu, you'll see which accounts you have access to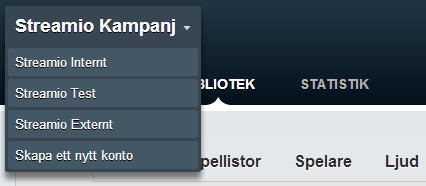 Copy movie to other account
Go to the video library and select the movie you want to copy.
Click Advanced Settings.
At the far right under Original file is the copy button.

Click the copy button and select the account you want the movie to copy to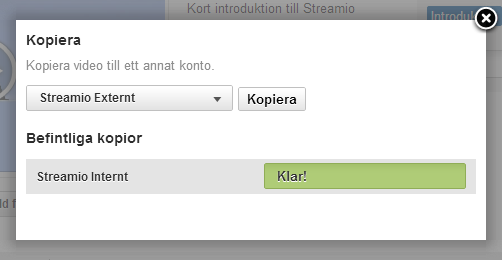 When you click Copy, the movie is immediately queued in the account you specified.
The dialog box also shows whether the movie has been copied to other accounts.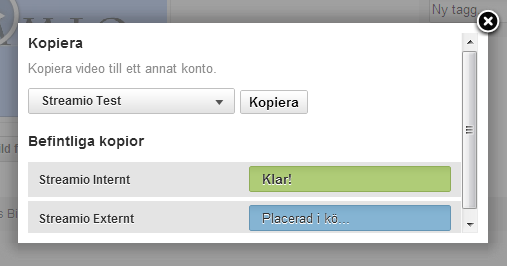 clearly. The movie is now copied to the target account.