You can at any time download individual transcodings for any given video in your Video Library, including the uploaded original video file.
To download an individual transcoding:
1) Go to your Video Library.
2) Select a video by clicking on the Title.
When you arrive to the video page, click on the "Advanced"-button on the lower right side of the section: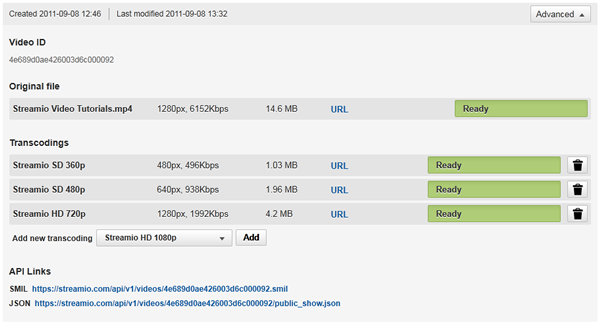 In the "Advanced" section, you will see the transcodings that have been created for a particular video.
To download a specific transcoding or the original file, just right click on the URL for the selected stream and select Save target as… (Internet Explorer). In the alert choose where to store the downloaded file on you computer.