An easy-to-use and feature-rich Online Video Platform
Streamio is cost-effective and professional,
filled with features so you don't need more platforms
On this page we have gathered most of the features and features you can find in Streamio's video platform.
Do not hesitate to contact us if you have any questions on this!
Video library / Manage video
Streamio's support for managing and publishing video files, VOD, is very well developed.
Summary

Display statistics directly at the overview
Filter tags & sort on properties
Search by name and description
Select manually/all/invert files for:

deletion, quick unpublishing, copying to another account

Upload


Set tags for immediate automatic publishing
Automatically tag videos with the uploader's name
Title and description
Post directly to YouTube
Control encoding of videos when uploading
Upload without transcoding for archiving

Manage metadata


Title and description
Tagging videos for selection and publishing
Start image and thumbnail:

Choose an image from the video or upload your own

Manage videos

Replace video with updated version (everywhere it's published)
Download the original, or any of the encoded variants
Add chapters for easy navigation
Trim and cut to new video
Assign videos to playlists
Switch to statistics mode

Accessibility

Assign subtitles to videos
Order automatic or manual subtitles
Connect to sign language-interpreted video
Manage multiple audio tracks, such as for audio description (AD)

Publishing

Unpublish and publish video as needed
Publish the same video with different players

Same video with different Matomo/Analytics accounts

Publish to:

iframe on web pages or direct link/QR code
playlists and Streamio Channels
FB/Twitter/LinkedIn/Youtube

Password protect video
Allow public video download with link
Live streaming
Live streaming is one of many features that is included in all Streamio plans, suitable for every need from quick started mobile streams to professional events with production companies delivering the stream.
Stream directly from any platform

Free software such as OBS and professional studio tools
Stream directly from mobile phone or tablet

Select player start image / idle power test image
Record live stream:

Automatic or manual start/stop
Tag recordings for automatic publishing
Name VOD on live stream.

Live transcoding

Publish with automatic bitrate selection in the player (ABR)
Automatic adaptation of ingested stream
High quality streaming without shutting out visitors with low bandwidth.

Publish:

Embedded on any Web page
In channels (Streamio channels)
As direct links/QR code for mailings
Password protected
FB/Linkedin and Twitter (in new window)

Customize video players

Publish the same stream to different players
Video storage
Streamio's packages include high-quality video storage based in Sweden
All files are stored in at least three copies on different storage servers
Fast storage within Sweden with excellent bandwidth and routing
Original file is always kept intact
Very affordable storage packages for expansion
Storage in different locations for fast access around the world (see CDN)
No cloud providers or third-country parties necessary (EU-GDPR)
We own our infrastructure
Transcoding
All streamio videos are customized to suit the visitor's devices and bandwidth. A big plus for Streamio is that these transcodings are included in all packages – no costs are added for transcoding of VOD.
Video encoded to H.264 with:

Default settings for mobile and desktop
Custom settings according to custom needs and encoding profiles
Ability to stream original file without encoding

Control what is used by default
Recode video size, bitrate, framerate, and audio
Advanced queue system that prioritizes fast publishing
Encoding in Sweden on own servers
Live transcoding available as an add-on service
CDN - Video Distribution
Streamio has great flexibility in terms of deployment. Our own network is specifically built for video and automatically optimizes its routing which gives a fantastic performance and reliability For capacity around the world, we collaborate with a number of different leading CDN.
Media servers automatically convert to HLS
Distribution is done via CDN - customer chooses what fits:

Swedish CDN, without foreign sub-processors

Nodes in the Nordic region

European CDN, with EU sub-processor
American CDN, with sub-processor in the US

Nodes all over the world.

Customized solutions for special needs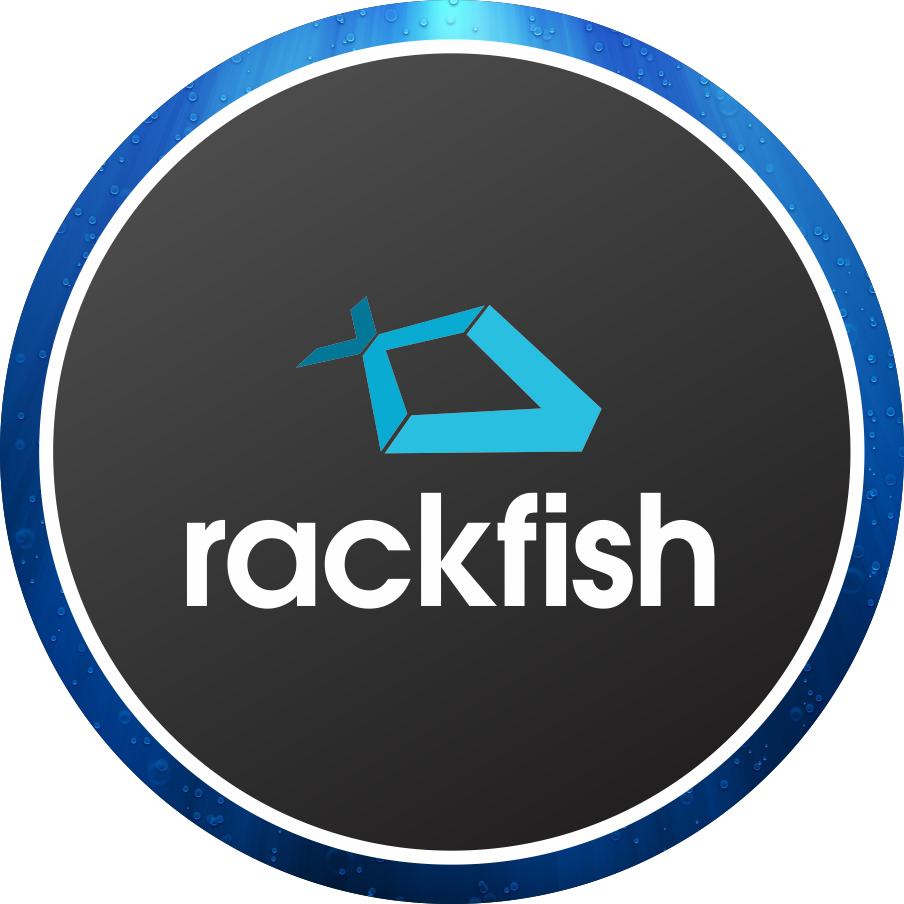 Streamio has accessibility as a major focus area. With a lot of customers withing the public sector, having to comply with the Accessibility Directive, we have made sure to create a video player that makes it possible to deliver an accessible top-notch video experience.
Standard:

Compliant with WCAG 2.1 AA

Subtitles and transcription

Multilingual subtitles
Auto-Following Transcription Window
Order subtiteling services from within Streamio (automatic or manual)

sound:

Multi-Track Support (Language)
Visual interpretation

Sign-language interpretation

Switch between sign language-version and non-sign-language version

Other

Content title and description (ARIA) labels
Keyboard commands to control the player.
Screenreader support
Ownership and rights
Streamio is a tool for our customers. No hassle!
No content will be used by Streamio
Streamio does not publish any content
Account holders retain all rights to uploaded content
Account holders can delete videos themselves - deleting all copies on Streamio
Videos can be unpublished for viewing, and remain on Streamio
Streamio is GDPR-compliant. No use of cloud services. We own the servers, storage, encoding and are even the internet provider to which Streamio is connected
All storage is based in Stockholm and Uppsala, Sweden
All Swedish supplier with servers in Sweden - Based in Sweden
Wholly owned servers located in Sweden
Multiple CDN choices - Two GDPR-safe options to choose from!
Swedish standard agreement from TechSverige (former IT and Telecom companies)
Complete control over the material (e.g. unpublishing or total deletion)
Safety
Password protect specific videos
Use SSL encryption (https) by default
Highest security at data centers (intrusion, fire, power supply, etc.)
Unpublish videos from the Streamio portal, without deleting it (video remains in Streamio but can't be viewed on your website or the social media it's been published in)
SSL encrypted transfer and links
Streamio has full control of the entire chain from server to player
Two-factor authentication when logging into account as selection
Only use servers for distribution (CDN) within the EU/EEA
Choose between payment by credit card or invoice
Discounts on annual contracts
No restrictions on:

Number of users
Play channels
Encoding

Switch between multiple accounts for different products/departments/units
Both Swedish and English language is supported by the system and is optional for each user
Streamio comes with a powerful channel generator. Create your own channels within a minute!
All Streamio packages include unlimited channels
Video, Live streams and Podcasts can be published in channels
Choose whether to password protect channels, for example for internal use
Automatically populate and update channels with use of tags
Tags become categories in the play channel
Live stream to one or more of your channels
Connect channel to Google Analytics or Matomo for advanced statistics
Choose between showing your channel in English or Swedish
Customize the look of your channel with custom background and your organization's logo
Date of publication and total number of views per video are visible on your channel
Search for videos in channel
Audio players and Podcasts
Streamio is an excellent audio platform that can be used just like video - publish audio clips on web pages, send out links to audio clips or use audio in a podcast.
Audio player

Upload and publish audio
Tag audio files to use in podcasts
The same audio file can be used in multiple podcasts
Automatic reco encoding of audio to MP3 format
Publish audio with direct link
Publish players embedded on your website

No credit card needed

Fast downloads of podcasts via CDN
Create one or more podcast feeds directly in Streamio
Publish to Apple, Spotify and others who support Podcasts
Create play channels for Podcasts
Sort and plan publishing of episodes
Time-controlled publishing

Areas of use

Use channels as an automatic web site for podcasts
Use channels to publish internal podcasts
Built into Streamio, there are features to answer the question "how many?". For more advanced statistics, Streamio is easily paired with external tools - then you can also follow the entire visitor journey, not just the video viewing.
Account-level basic overview for gigs and channels
Basic statistics for video views during different periods
Real-time graphs of live streams
Connect Matomo or Google Analytics for access to advanced viewer behavior statistics
Connect the same video/stream to different players for statistics to different systems or customers
Use categories and labels in Google analytics (per player)
Ability to integrate Streamio into CMS, mobile applications or websites
Link to json/smil or HLS manifest
Supports most Streamio features
Administrative & Restricted API Keys
Combine with Rackfish Live for advanced live stream solutions
Imaging
Upload images to Streamio
Use images as a background and logo in channels
Display image as overlay (channel logo) in video player
Use images as a player start image or for live streams
Upload podcast- or episode images
Users
Free number of users - no user licenses
Main users manage, invite, and delete users
The same user can have access to one or more accounts
Multiple users can work at the same time
Users can copy videos between their accounts
Advance usage
Empty CDN cache for your videos
Replace already published movies
Regenerate all video streams (new encoding)
Create, change delete encoding profiles
Create new profiles and encode from the original
Playlists
Automatic playlists based on tags
Manual playlists with their own selection
List, view, create, delete videos
Sort manually or based on dates, for example
Publish playlists - automatic playlists updates automatically!
Video player
Create unlimited players
WCAG 2.1 AA Single player shows a selected video
Archive players display playlists
Connect different Matomo or Google Analytics accounts for different players
Upload custom, custom, boot images
Select default players for easy and fast access
Choice of different "Skin"
Affect appearance with CSS
Turn title/description/sharing and dashboard on and off
Add image as watermark to player
Link watermark image to Web page
Start quietly
Startup
Loop Video
Airplay or Chromecast casting support
Add playlists to archive players
Direct link to archive players
Chat
Built-in chat for communication
Moderate chat - block users or delete messages
Does not store or expose any personal data that is not provided by the chatter
Publish separately, in play channels or on any web site
Export chat history
Delete chat