A clear trend among our customers is moving away from analytics tools like Google Analytics to Matomo. This is mainly for GDPR reasons but also because Matomo is an affordable and good service. However, some features are delivered as plugins for which you have to pay extra, and there is still the question of how and where to host your platform. Many people today don't want a service running in American clouds and see this as essential to getting Matomo GDPR compliant. All these problems are solved by acquiring Matomo GDPR from Streamio.
Matomo as an additional service to Streamio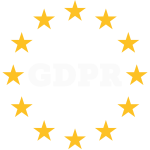 Now you can buy Matomo delivered from the same highly reliable technical platform (located in Stockholm and Uppsala) that also provides GDPR-secure Streamio. Rackfish AB, which owns Streamio and has been running it for over a decade, now also sells subscriptions to Matomo. So expect the same reliability!
Matomo, like Google Analytics, provides statistics on both the website and the use of Streamio videos. What page does the visitor come from, how long do they watch the video, and where do they go next? To get good video statistics, the Matomo Media Analytics plugin is required, which you must pay for. The Streamio add-on service includes all this.
To make Matomo GDPR-compliant requires more than operating on servers in the EU. It's an excellent start to ensure the operation is managed by us (or another EU-based hosting company). Otherwise, it gets complicated to assess whether you can ever comply with GDPR.
Many other issues need to be addressed – how to ask for permission to track visitors under the GDPR, whether to use cookies, how to delete data, etc. Matomo is very well suited to get entirely correct handling of personal data.
Some of the features that help with Matomo GDPR:
Anonymized data – does not store traceable IP numbers or user IDs
Operation and storage 100% within the EU on Swedish servers with a Swedish internet operator (with our service)
First-party cookies – or no cookies at all
Complete control over what data is used for
Lots of features and a dedicated

panel for Matomo's GDPR settings

A lot of documentation about privacy and how to handle it in Matomo
We are up and running with the first customers on Matomo, so you can also buy Matomo from Rackfish. We have over ten packages for different needs and can handle huge websites, but for most people, the packages in our webshop are sufficient.
Pay for the whole year and save two months!