Click the "Sign in" button in the upper right corner to sign in. If you receive "Invalid e-mail or password" – please check that your e-mail address is the one you signed up with and choose "Forgot your password?" underneath the sign-in button.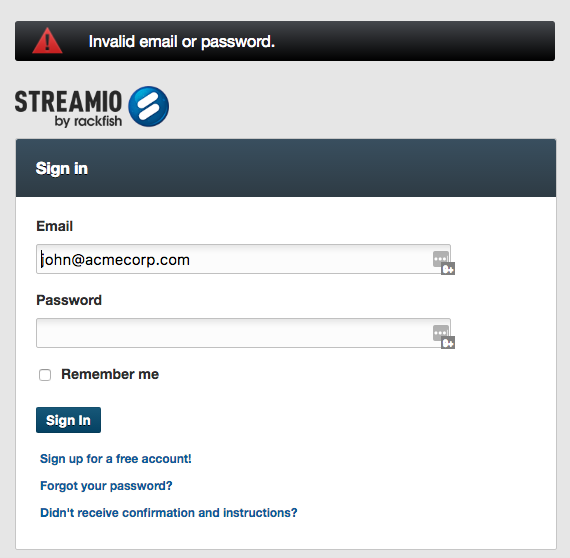 Enter your e-mail address and hit "Send me instructions to reset my password". You will receive a mail momentarily. Please check your spam-inbox if you do not receive an e-mail.

If you enter the wrong e-mail address you will get the message "not found" – please use the same email address as you used for registering with Streamio.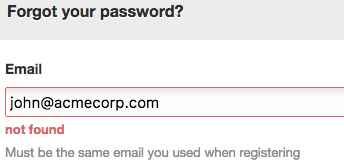 If you have a corporate account, ask the primary user to check what address was used for your account.