Streamio offers new, better CDN services
We now offer our customers the choice of two new CDN services. Which CDN serviceyou should choose depends on how you intend to use Streamio and where the main audience, the viewers of your videos and livestreams, are geographically located.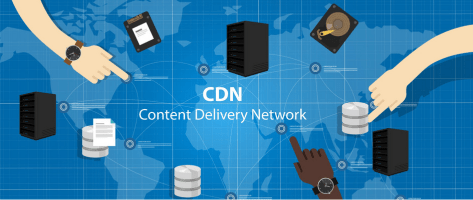 Swedish CDN – the GDPR-safe option
We are pleased to now be able to offer a CDN from GlobalConnect, a swedish sub-processor, with nodes throughout the Nordic region. With this CDN our customers should be able to feel confident that their content is not ending up on servers outside the EU. This option is best suited for our customers who have the lion's share of their audience in the Nordic region and Europe. The material is distributed in one of the best distribution networks for video and content in the Nordic region.
American CDN – when you need worldwide distribution
For our customers with a large global audience and who can also accept an American sub-processor, we can now offer a CDN in collaboration with Fastly. With Fastly as a sub-processor, we get nodes located all over the world that can handle extremely high capacity and traffic. Fastly is currently used by major players such as Spotify and The New York Times.
Make your choice right now!
If you want to read more about CDN, our new options and make your choice right now, you can do this here! If you do not make a choice, and do not have an agreement with us regarding CDN, you will automatically be moved to the Swedish CDN if your organization is located within the EU and the American CDN for organizations outside the EU on June 15.
Not sure what to choose?
Above is a brief introduction to our two new CDN. Here you can read more about CDN in general. And here you can read more details about our Swedish CDN and American CDN at the Rackfish blogg. Rackfish is the company behind the video platform Streamio.
Do you have questions or concerns about what CDN is right for your organization?
As usual, you can always contact us if you need guidance: contact us here.