Another update has launched into Streamio's Channels, and now it is the requested opportunity to integrate chat into a live broadcast along with the ability to integrate Rackfish Live!
Live stream with chat
An often-requested function we've added is the ability to have a chat or comment function along with a live stream. The reason we have waited to implement a chat is that we wanted to do something better with a good set of features. When we asked our customers, everyone wanted a "really simple chat." When we asked further, there were a large number of functions that were necessary, after all.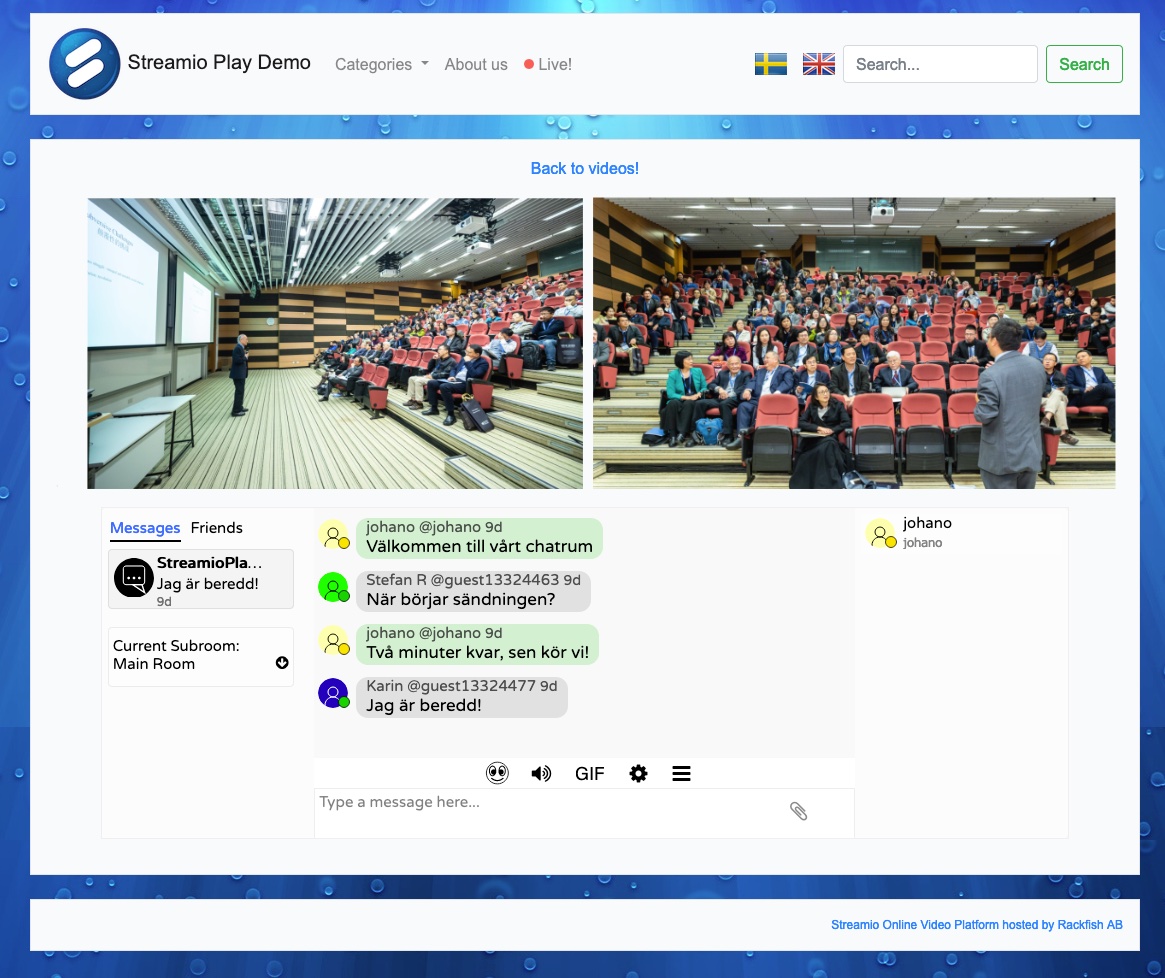 Rackfish Live in Streamio channels
For our customers who use both Streamio and Rackfish Live, streaming from Rackfish Live to Streamio channels now works. You can even stream simultaneously to a channel – so that the stream from Rackfish Live and Streamio is displayed simultaneously, side by side.
Do you want a demonstration of how it works and how you can take advantage of these features? Book a free demo here: