Easy to create your own play channels with Streamio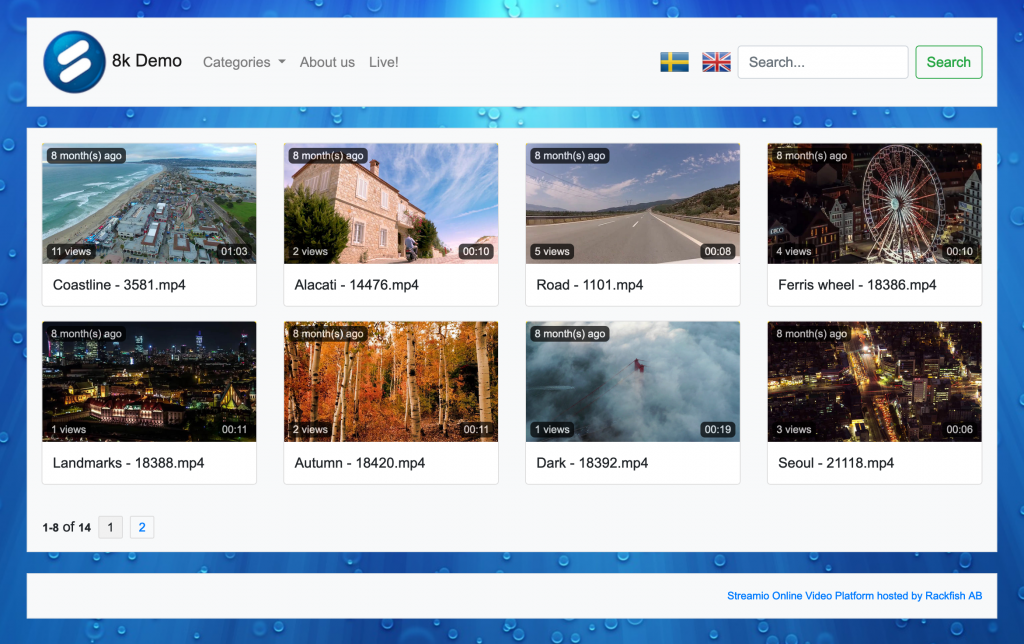 Create one or more channels with automatically published content
The market's most affordable video platform
Try Streamio you too and move budget from distribution to production!
Not a big decision. You can test as long as you want, all features, free of charge (and without credit cards!)
Benefits of Web TV in Streamio's channels
Fast publishing in different channels
Movies are published in the right channels based on tags, with the right tag, the movie is published and ready!
Automatic publishing to the right channel
Fully automatic publishing to channels via specific upload accounts.
Live streaming to selected play channels
Live events, such as town-hall meetings or General Meetings, are live streamed to one or more channels in one click.
Easy for the communicator
Creating a new channel with selected content takes a minute. Publishing a movie is lightning fast. Create free channels with fully tailored content
Easy for the user
Clean, stylish play channels with easy use. With multiple channels, content can be optimally separated and presented.
Video producer / communicator
Create content play channels
No limit in number of channels
Live stream directly to selected channels
Password-protected play channels
Fill the channel automatically using tags
Tags become categories in the play channel
Connect movie to channel with tag
Create your own channel ID
Connect play channel to Google Analytics / Matomo
Customize background
Customize logo
Visitor
Multilingual (English / Swedish)
Views and age of movies
Search video in channel
Filter by categories
We at Rackfish work with many production companies of different types. Channels are ideal for those who produce video for others!
Use channels in your own account
Perfect for one-time jobs. Live stream with your own account to a customized channel. Record live stream and publish customer videos directly to the channel. The next customer gets a new channel and of course their own play channel for showreels.
Use the customer's play channels
Create a channel for specific jobs, create a user, and automatically let all movies uploaded or streamed appear in the channel.
Cost-effective OVP
With channels, price-leading Streamio becomes even more cost-effective – pick and choose from our plans. Let the customer pay for the subscription, use their own or combine freely – quickly switch between accounts and copy uploaded material freely.
Visit directly via the link: Streamio Play Demo.
This channel is created with background image, logo and paired with three tags: Country, City and 8k. The name 8k Demo is selected as the name and also as a link in the channel URL. Movies are added through our smart taggs. You can filter movies by selecting one of the categories.